This open house was active from July 8-31, 2022. Information on this website may no longer be current. Email us for more information.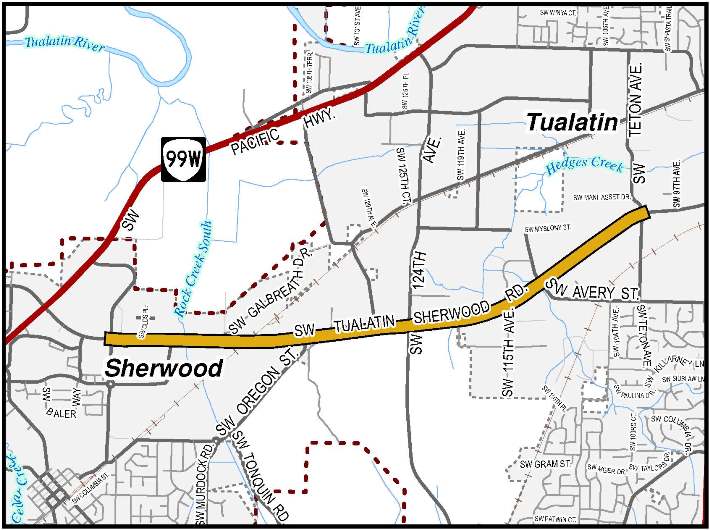 We will improve Tualatin-Sherwood Road between Langer Farms Parkway and Teton Avenue with:
Five motor vehicle lanes (two travel lanes in each direction and a center turn lane)
Multiuse paths for cyclists and pedestrians
Storm drainage improvements and treatment facilities
Street lights

The Roy Roger Rogers Road Project, between Borchers Drive and Chicken Creek, is funded through the Major Streets Transportation Improvement Program (MSTIP) and the Willamette Water Supply System (WWSS).
WWSS, a partnership between Tualatin Valley Water District and the cities of Hillsboro and Beaverton to build an additional seismically-resilient regional water supply system in Washington County, will be constructing a 66-inch drinking water pipeline in conjunction with roadway improvements. Visit www.ourreliablewater.org for WWSS information.
Construction is expected to begin in July 2022 and continue through fall 2025.
This project connects to the Roy Rogers - Tualatin-Sherwood Road and Highway 99W Intersection Project that is already under construction.